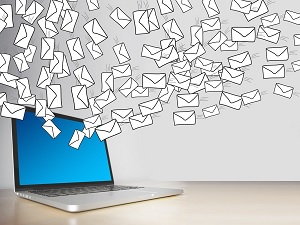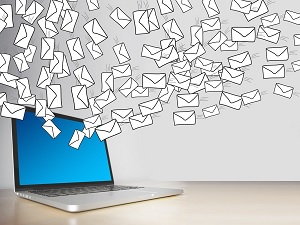 Google's popular Gmail service has been busy. In a typical day, the company's email system blocks more than a hundred million phishing emails.
During the last week alone, the company reports that their system saw a massive spike in phishing emails related to COVID-19, with more than 18 million such messages being blocked in just the last seven days.
As staggering as that number is, that's in addition to the more than 240 million COVID-related spam messages that Gmail blocks on a daily basis. As good as Google's system is, the company reports that it's not bullet proof. Unfortunately, some of the messages wind up slipping through and landing in users' inboxes.
According to a recent blog post on the matter, here are just some of the ways that hackers, scammers and spammers have attempted to take advantage of the fear and confusion surrounding the pandemic:
Impersonating authoritative government organizations like the World Health Organization (WHO) to solicit fraudulent donations or to distribute malware.
Phishing employees operating in work-from-home settings
Capitalizing on government stimulus packages and imitating governmental institutions to phish small businesses.
Targeting organizations impacted by stay-at-home orders.
Google had this to say about the surge in such emails:
"We have put proactive monitoring in place for COVID-19 related malware and phishing across our systems and workflows. In many cases, these threats are not new – rather, they're existing malware campaigns that have simply been updated to exploit the heightened attention on COVID-19.
As soon as we identify a threat, we add it to the Safe Browsing API, which protects users in Chrome, Gmail and all other integrated products. Safe Browsing helps protect over four billion devices every day by showing warnings to users when they attempt to navigate to dangerous sites or download dangerous files."
No system is perfect, of course, but Google is clearly on the right track. Kudos to the Google team for keeping a watchful eye.