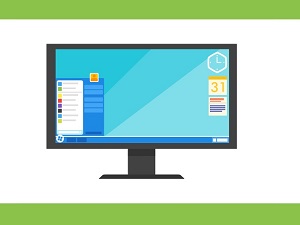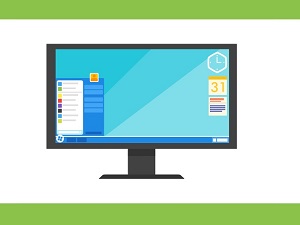 This spring, Windows 10 users will be treated to a raft of exciting new features.
Currently, the company's massive test group of Windows Insiders is enjoying playing with them, but they'll be available to everyone in the early part of next year.
Here are a few of the goodies you have to look forward to:
Windows Dark
Recent research has indicated that by using dark-colored themes on smartphones, you add up to 40 percent to your phone's battery life.  This research has prompted Google to begin offering "dark" versions of a growing number of its apps.
Microsoft is borrowing that page of the company's playbook, and will begin introducing dark theme support to its File Explorer. Currently, users can enable Dark Theme support for file explorer, but to do so, they have to enable the system-wide Dark theme setting.  The coming change will allow users to enable the dark File Explorer theme independently of that setting.
Changes To Task Manager
At present, the company is testing a new feature that will allow users to select one of the tabs as the default, choosing from between performance, app history, startup, users, details and services.  It's a small change, but significant, and one that a large segment of the user base has been clamoring for for quite some time.
Changes to Cortana
Microsoft is constantly testing and tweaking their digital assistant, so this one comes as no surprise.  The company is currently exploring the idea of splitting Cortana and search. Therefore, these two features will appear as separate icons on the task bar. Another change under consideration is one where users will be allowed to swap out Cortana as their digital assistant for Alexa or some other offering, system-wide.  Imagine being able to talk to Alexa via your PC!
These, and many other changes are ahead for Windows 10 in the months ahead.  It will be interesting indeed to see how the OS's massive user base responds to them, and which ones are enthusiastically embraced.